Grace Fellowship Youth Group
The youth group at Grace Fellowship is an opportunity for middle and high school students to come together for fellowship and unity, outreach and gospel driven activities. Whether it is a Wednesday night, or a weekend outing, the goal is to provide intentional community with other students and to show Christ's love to others.
An email is sent out to parents towards the beginning of each week with information about upcoming activities. If you would like to join this email list, click here. Or, to unsubscribe, click here.
Sunday
Sunday School @ 10:30-11:35AM in The Youth Room (in The Garages)
Wednesday
Middle School @ 6:15-7:45PM in The Youth Room (in The Garages)
High School @ 7:45-9:00PM in The Youth Room (in The Garages)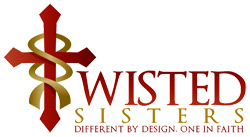 Twisted Sisters
Different by design. One in faith.
As women designed uniquely by the hand of the Almighty Creator, our purpose is to glorify God the Father through our actions, words, attitudes and appearance.
Women come together with diverse dreams, different walks, varying schedules, unique needs and gifts. When we meet together and serve together we are a diverse group with one purpose – loving God and walking day by day faithfully with Him. We strive to provide a variety of activities and platforms for the women of Grace Fellowship to build relationships, grow in faith, reach out to women in our community, and encourage each other in our daily Christian lives. Some of the activities we provide are large group worship and fellowship, small group bible studies, conferences and retreats.